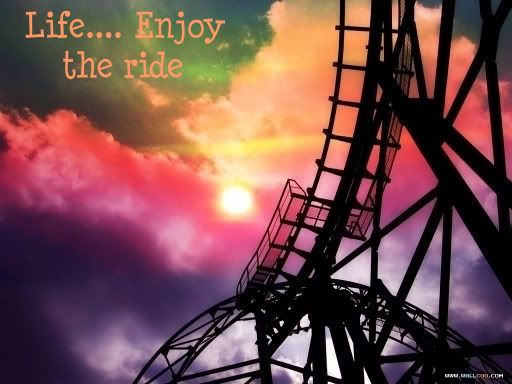 We all have different views regarding what are the ingredients for a joyful life..Apart from all the individual perceptions of happiness, few elements that are predominantly responsible for leading a happy life are:

Optimized earning:
As long as one is happy with what he has, there isn't much scope of grief entering into a person's life..One can lead a happy life if he has enough money to spend for entertainment or fun..This is mainly because expenditure for entertainment usually comes after the basic necessities of life..We often see many people who remain unhappy all through their lives even though they are blessed with loads of bank balance..Why is it so??..This is because most of the moments that we treasure in life have little or nothing to do with money..Say, going for along ride or a night walk with a loved one, meaningless gossips with friends, a trip to a cool place, shopping for clothes, eating junk food, dining at a good restaurant and many more..These are few things that makes u whisper to yourself "Yeah!!THIS IS LIFE"..

Health:
One should really be health conscious..We often neglect this part in life as we fail to understand its importance..Say if an organ fails to function because of irregular diet, excessive boozing or bad eating habits, the pain that is experienced in this phase is just like setting foot at the doorstep of hell..So, stuff like maintaining personal hygiene and adapting good eating habits will ultimately lead to a happy life, As it is rightly said, "HEALTH IS WEALTH"..

Loving kids and a caring partner:
I refuse to mention loving parents, because, I wholeheartedly believe in
the fact that there cannot be a soul who isn't a good parent..A caring partner is an essential in life..A pillar of support in good and bad times..Well, being in love with a partner before walking a life together is not necessarily a pre-requisite..What really matters is the warmth and the bliss that you experience with each other when you are together..When it comes to kids, raising a kid is much tougher than swimming an ocean with all your might..Any mistake done while raising kids can be disastrous and can be the reason for despair when your hairs turn grey..Guide them when they are wrong, have respect for their feelings and most importantly LOVE them..


Last but not the least, to live a righteous life and to hope for a happy DEATH......
WHAT MORE IS LIFE??...